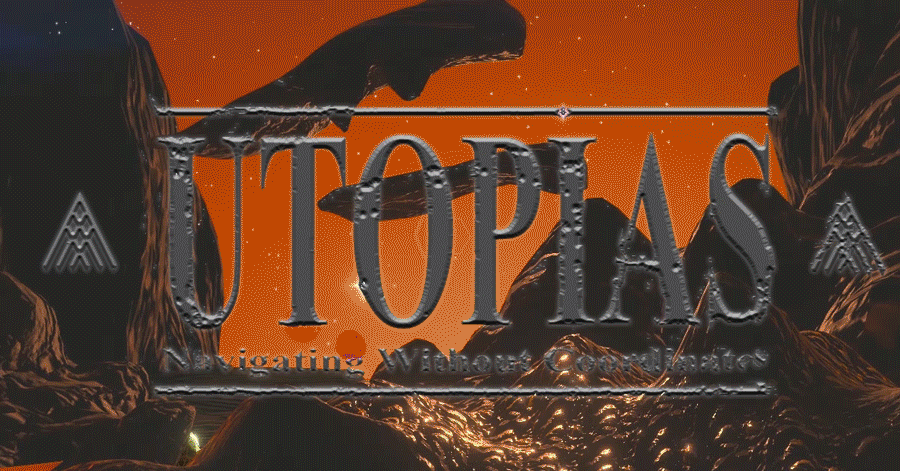 PRESENTATION OF A COLLECTIVE INTERACTIVE UTOPIAN EXPERIENCE
December 5th, 2019. 20:00 - late.
panke.gallery, Gerichtstr. 23, Hof 5 13347 Berlin.
RSVP!
Facebook Event and/or Meet Up
Join us at the wonderful panke.gallery to celebrate the release of our latest project, Utopias: Navigating Without Coordinates.
Utopias is an interactive digital maze made up of nine interlinked games. A network of conflicting realities exploring the possibility of utopian ideals.
🔓 It's a game and you can play it.
🔓 But you can also just chill, grab a drink and watch us perform it for you :)
🔓 ~ We got palm trees and space ships and islands of fingers and custom gravities ~
🔓 WE OFFER A COMFY AND CHILL ARCADE AND LIVE PERFORMANCE WITH MUSIC
🕳️ Made in Berlin.
✖️ No institutions.
✖️ No bosses.
✖️ No budget.
🦽 Venue has wheelchair access.
Nearest train station is U+S Wedding, which has elevator to street level.
💸 FREE 💸
bring your friends and hang out with us for an hour or stay and dance into the night.
⚔️ About AAA ⚔️
AAA is an international collective that uses video game engines to explore topics of collaboration and culture building.
Find more info about us here https://aaasoftwa.re/
Another world is possible.